Termite infestations can happen weeks or even days
IF YOU THINK YOU HAVE A PROBLEM WITH TERMITES

REDBACK PEST CONTROL SYDNEY
We Offer expert Advice For All Unwanted Pests.

BOOK A INFRARED TERMITE INSPECTION BEFORE ITS TOO LATE
INFRARED TERMITE INSPECTIONS
FOUND LIVE TERMITES IN WALL

Commercial Pest Control
Protect Your Valuable Business Assets
FROM COCKORACHES & Rodents.
WELCOME TO REDBACK

PEST AND TERMITE CONTROL
Confused about pest control? Get Free advice from the experts. Redback Pest Control has been managing the pest control needs of commercial and industrial facilities in Sydney NSW since 1990 and takes pride in offering tailored Management solutions for the companies we partner with. Our Local expert Sydney team provide Pest Control Services throughout, Sydney,Penrith,Campbelltown, Liverpool,Hills District, & Blue Mountains.
Redback Pest Control
30+ years in business 5.0
  Reviews.
Redback Pest Control is an Aussie Icon
We have been protecting Sydney family's and homes for many years. I believe in family, so Redback pest control Sydney is now again family owned and operated business Your family is our family Contact your local team today. A non corporate company , call Ken direct today on 0400-733-222  to Book a Pest Control Services for your Home and Business.  We are your local Pest and Termite Management service. We service the Campbelltown,Liverpool,Penrith,Blacktown,Parramatta,Hills District and surrounding Areas – We have Local Inspectors that Live and Know the Area.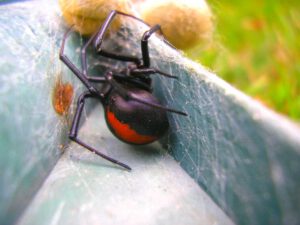 Get your home professionally treated by Redback Pest Control, We offer important solutions for pest problems INC: Termite Control, Cockroach Control, Rodent Control, Flea Control, Spider Control, Ant Control, Bee Control & many others. Our standard Pest Control treatment will target Large Cockroaches, Webbing Spiders, Black Ants, Silverfish Carpet Beatles & Poison Spiders. Or Book a Package With a termite inspection.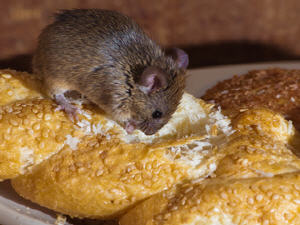 When you book a FAMILY SAFE Pest Package with a Termite Inspection you get a great deal at an extra low cost, Special Offer get it why it Last Full Termite Inspection and the following pests treated. Black Ants, Large Cockroaches, Silverfish, Carpet Beatles webbing and poisonus Spiders, and free mice and rat bait in the roof areas All of our technicians are ,fully trained professional and up-to-date with the latest safety methods.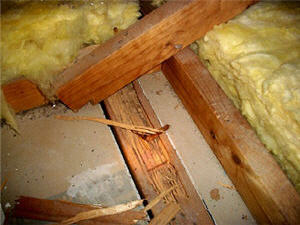 Termite can cause you to lose your home or investment, book a Termite Inspection now before its to LATE. Call Us for all your Pest Treatments. With the cost of homes go up so is the cost of repairs Termites our NOW Causing Over $800 Million dollars in damage every year to Australian homes, A TERMITE INSPECTION is always better then the cost or repairs.
When quality and service matters let us look after your home or work place.
Redback Pest and Termite Control We offer Expert Pest Control for
Termite Pest Control, Termidor Treatments, Trelona Bait Stations, Exterra Baiting,Building Inspections,
Home Inspections,Termite Protection,White-Ant Control,Redback Pest Control Sydney Knows
the areas that Ants,Bees,Cockroaches,Fleas,Rodents,Spiders are advancing on commercial premises and residential homes
in Campbelltown,Liverpool,Penrith,Hills District we will help you control any pest infestation.  Call – 0400 733 222
Not Sure If You're Dealing With TERMITES?
Send us a photo, one of our licensed and qualified pest control technicians will identify if you have termites then we will inform you about the necessary steps to be taken, including any pest treatments you may need. You can also book on line if you have termites and we will complete a FREE Termite Inspection and then we will advice you on our PROVEN PEST AND Termite Control Services.
No Gimmick Termite Control
About Redback Pest Control Sydney
We began as a family owned and operated business focused on providing homes and commercial premises throughout Sydney with Quality and Affordable Pest And Termite Services.
Our Time and Frequency of Services
Generally, our normal hours of servicing are 6am – 6pm Monday to Friday. All other times are considered after-hours and will have an applicable loading on pricing to cover overtime and penalty rates.
If your service is conducted during normal working hours then this is the best way to keep costs down.
We understand that some premises and facilities do not prefer treatments during business hours (eg. 9am – 5pm), so we will endeavour to provide services that are cost effective
Our Company Guarantee
Should an infestation be introduced into another area or other pests arise then we are often able to accommodate once off treatments into our regular service, depending on the pest and amount of work required. If there is ongoing treatment required then a full proposal will be supplied with details of servicing and costing for your consideration.
Integrated Pest Management
Redback Pest Control Sydney Management is committed to leadership in the pest control industry. We strive to consistently provide prompt, courteous, friendly and professional service. We are dedicated to formulating integrated pest management practices to provide technically advanced, environmentally sensitive and effective pest solutions for all of our customers.
HAPPY PEST CONTROL CLIENTS
HAPPY TERMITE CONTROL JOBS
Commercial Pest Control Service
Commercial Pest Control present a wide range of challenges for your pest control programs.
We have a wide Knowledge to help with what ever pest you Have.
There are many types of insects, animals and birds that can infest your
Commercial Premises.
We know how important it is to our commercial pest control clients that their Cafe/Take Away's and warehouses are effectively treated. Food and perishables pose additional complexities, Redback Pest Control Commercial is becoming the #one choice for businesses.
We offer a service to exclude any type of pest in any type of structure we have effective programs to keep pests out.
PEST CONTROL RESIDENTIAL & COMMERCIAL Protect Your Valuable Home or Business Assets
Redback Pest Control Sydney - Offers a full range of Residential & Commercial Pest Control For, all your domestic and industrial area's.
Ken and Jason are very nice, helpful and professional. Their p&b report is very detailed, giving me a great insight of the property and some good recommendations as well. Luckily I have them checked out the property before putting down my deposit, because they found out a lot of problems, among all, termite damage.
Ken is your man !! when it comes to your pest and Building inspections,Look no further,ken and his team know there stuff,excellent report with very good outcome,thank you Ken,I highly recommend anybody looking to do a pest and Building inspection.
This is by far the most professional and thorough building inspector I have used. He is extremely helpful, knowledgeable and informative. He provides a comprehensive photograph report to accompany his written report. He goes above and beyond.